As a global distributor of digital print media, Carr Group is partnering with facilities that have a strong technical focus. Equally as important are the operating systems, worker rights and environmental policies built into the everyday operating structure.
This document explores our primary supplier for polyester print media textiles, predominantly manufacturing roll goods for sublimation and inkjet printing.
Stage One: Knit and Weave
Where it all begins. Within dust and environment controlled rooms, polyester yarns are fed directly into German brand knit/weave machines. Each machine has backlighting, scanners and human overlookers checking for yarn breakage and defaults.
Note: Although the normal practice is to use 100% virgin polyester, we also have the option of specifying recycled polyester.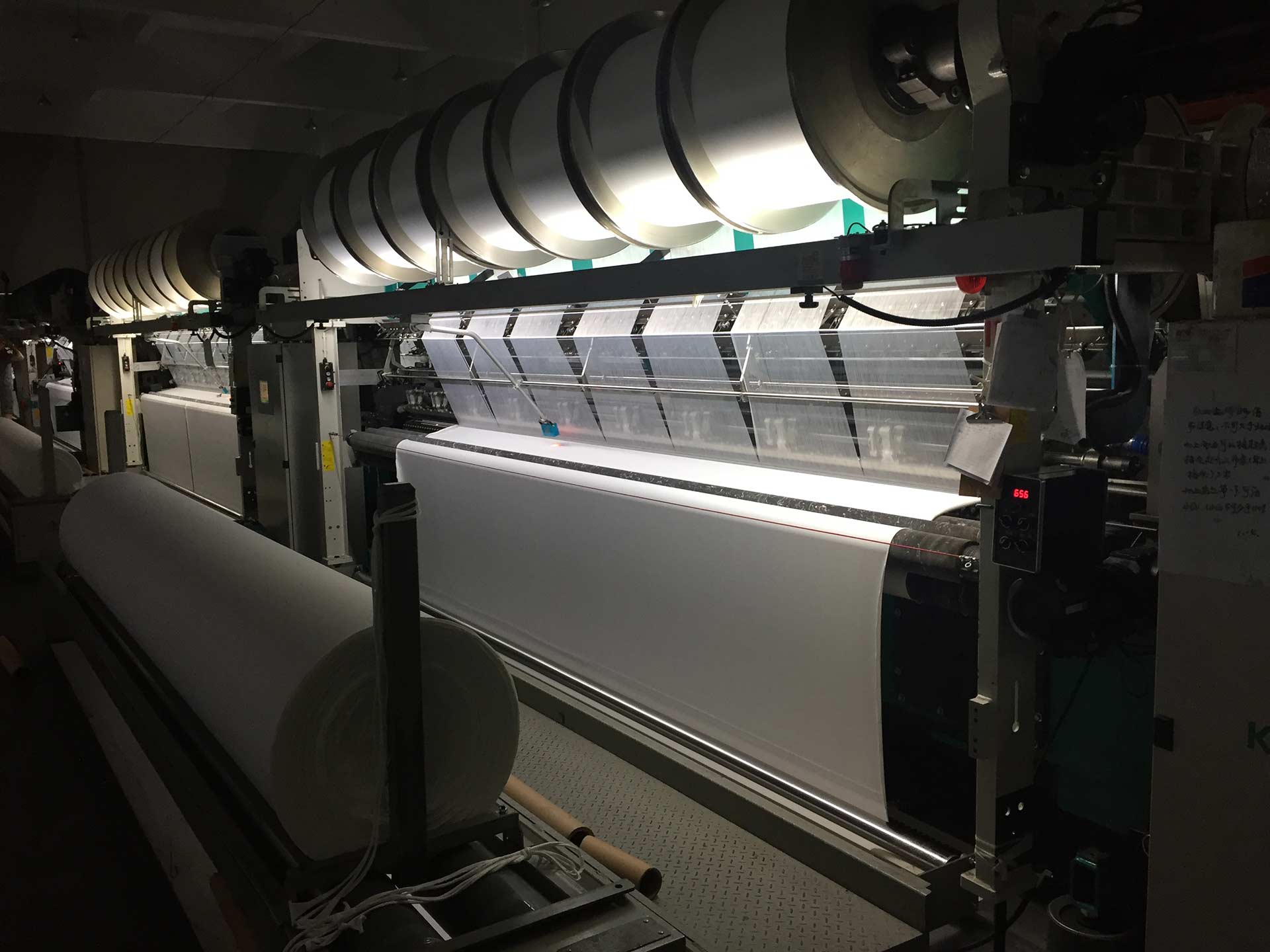 Stage Two: Pre Treatment
At this stage, all fabrics go through a cleaning process. This removes dirt and oil stains picked up through stage one processing. This ensures all fabrics are uniform in their white point and cleanliness.
Note: All wash runoff is captured and processed in accordance with the governments and factories own environmental policy.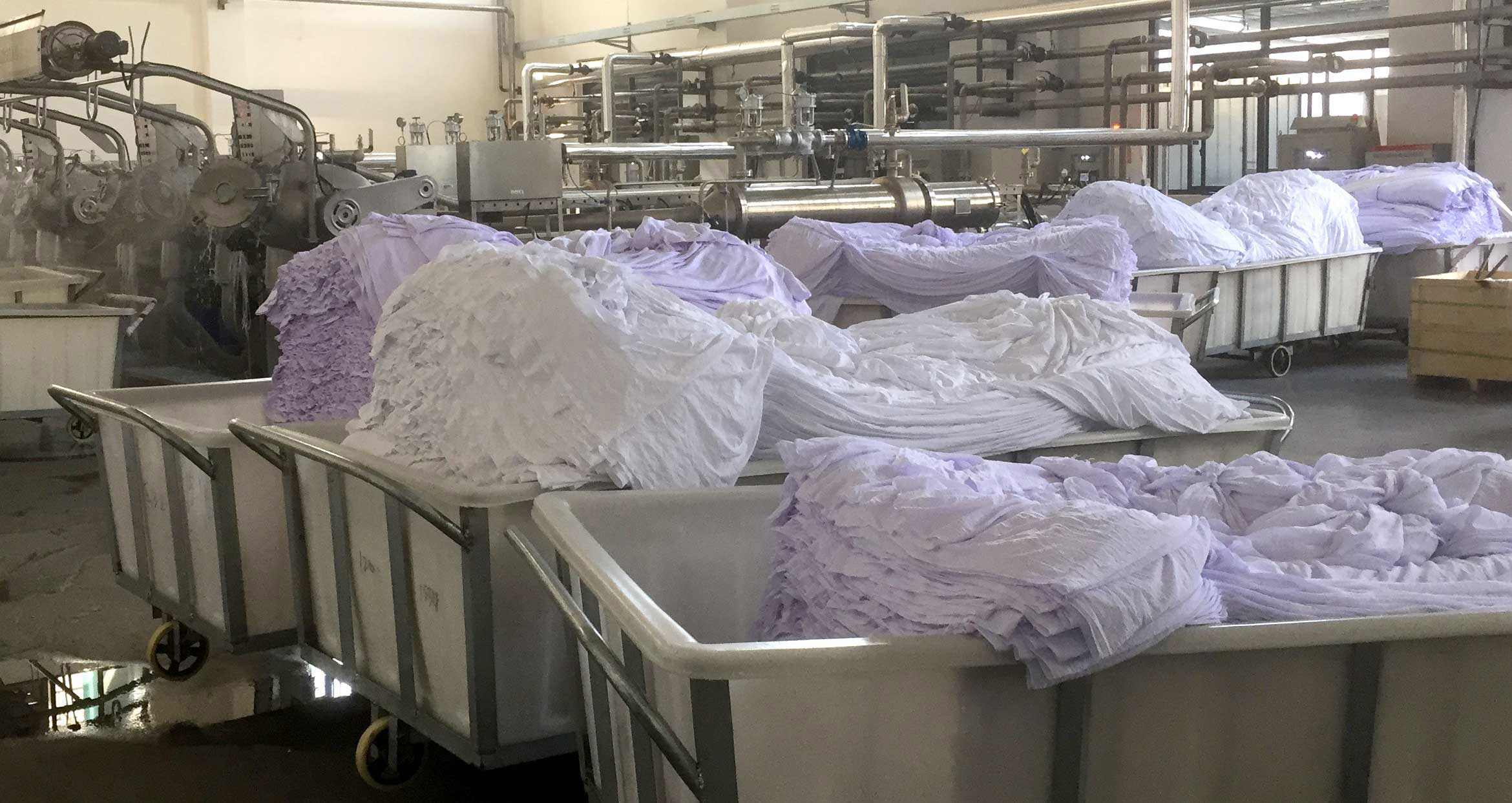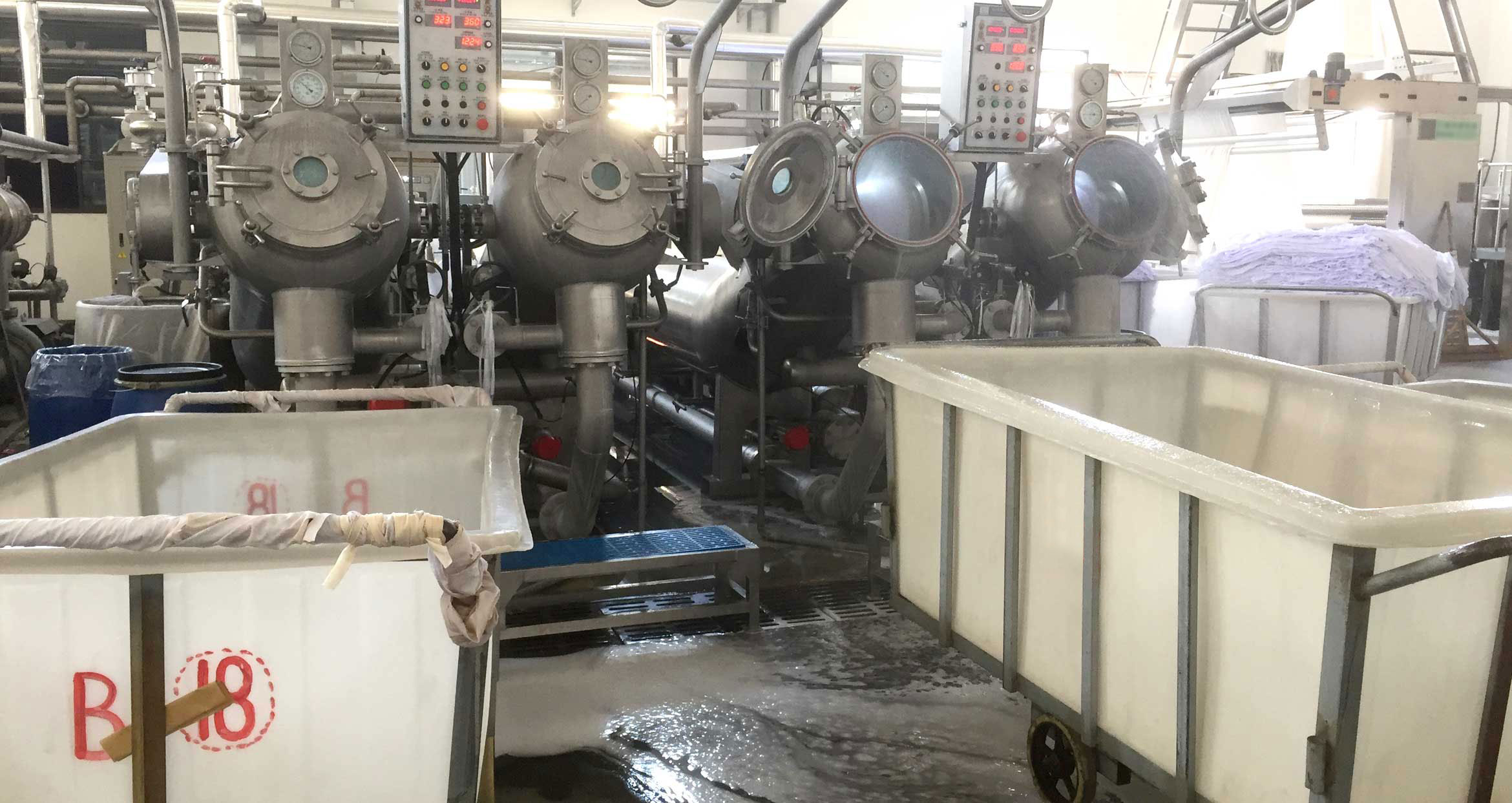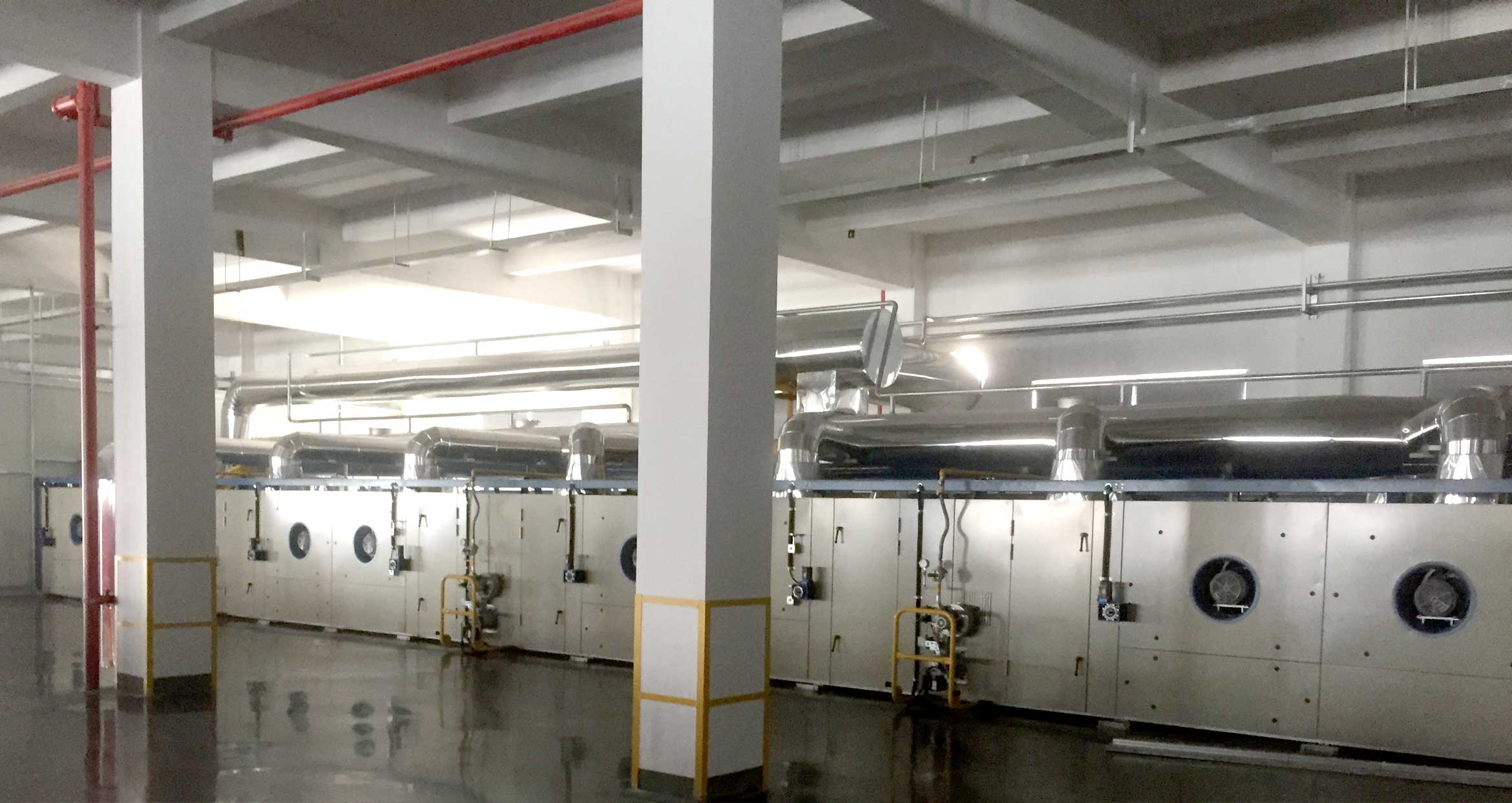 Stage Three: Treatment & Heat Setting
Materials requiring treatment for direct disperse or inkjet print start the process by passing through a treatment bath. This treatment controls the bleed, strikethrough and vibrancy of the ink.
As part of the inline process, all fabrics pass through a long oven, curing the treatment and pre-shrink/heat setting the polyester.
At the end of each line, the fabric undergoes another quality control process.
Note: Different treatments are specified to obtain different results depending on the end application and ink/print method to be used.
Our factory has multiple production lines, designed to perform specifically for specialist applications.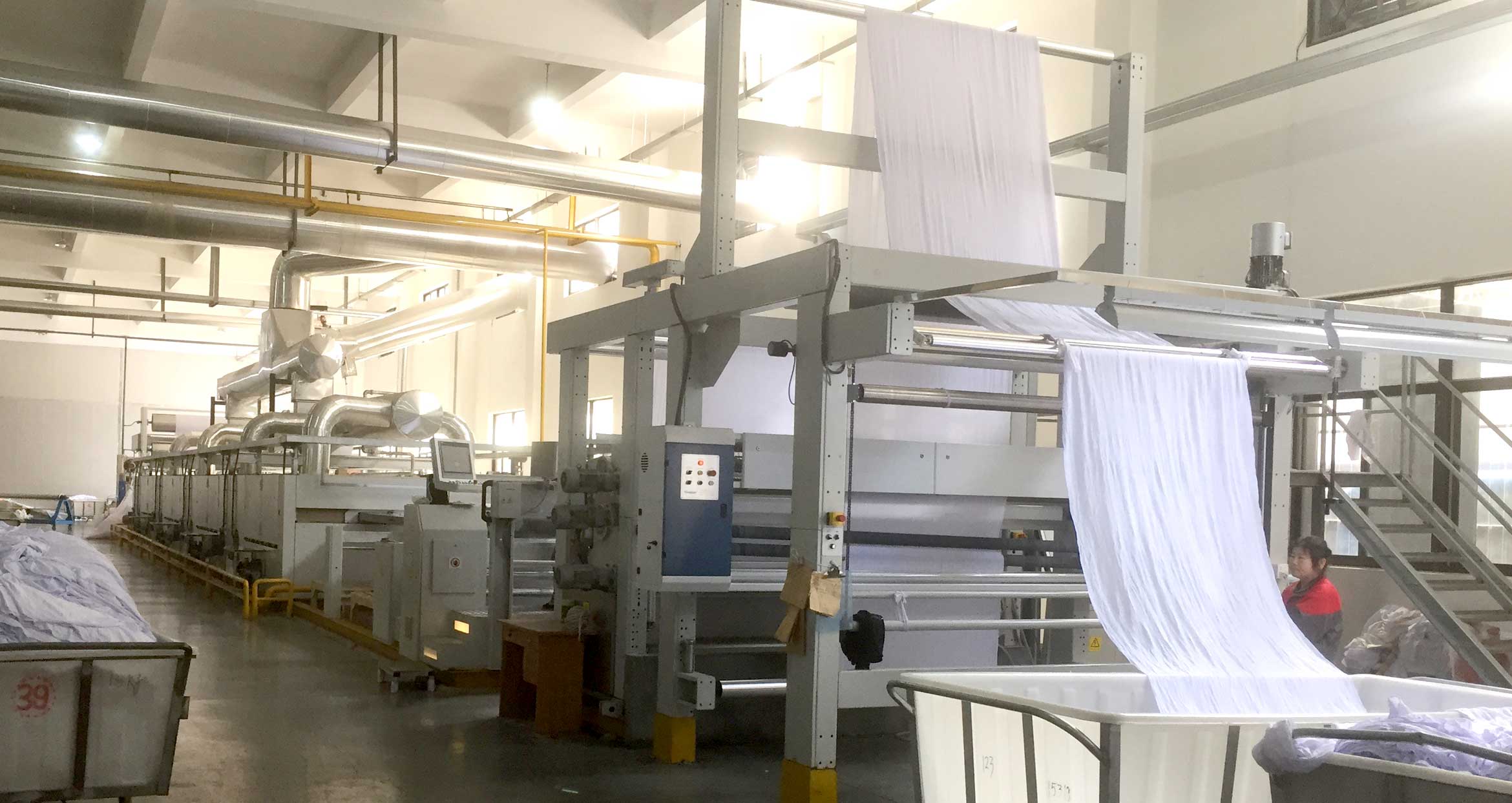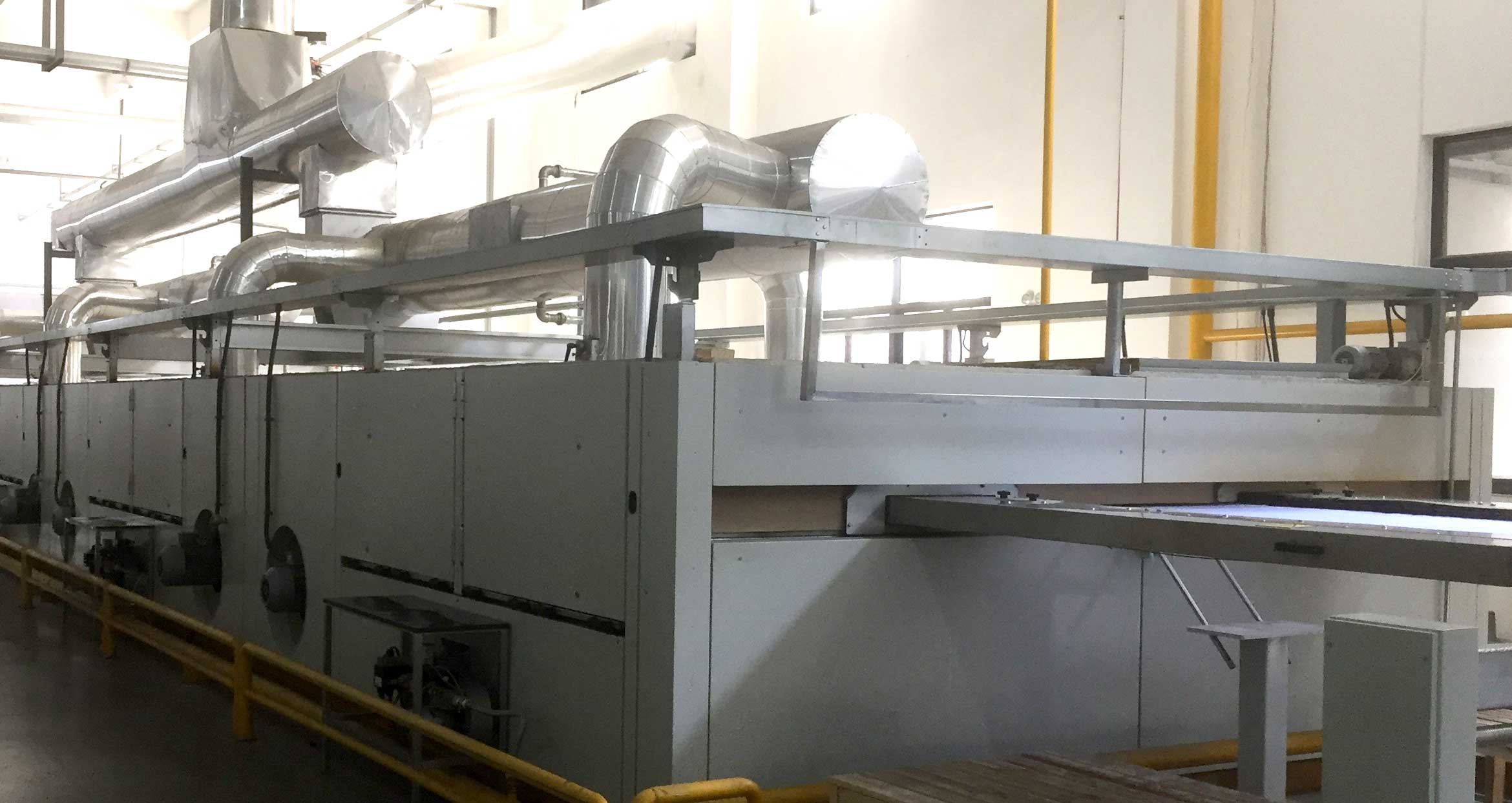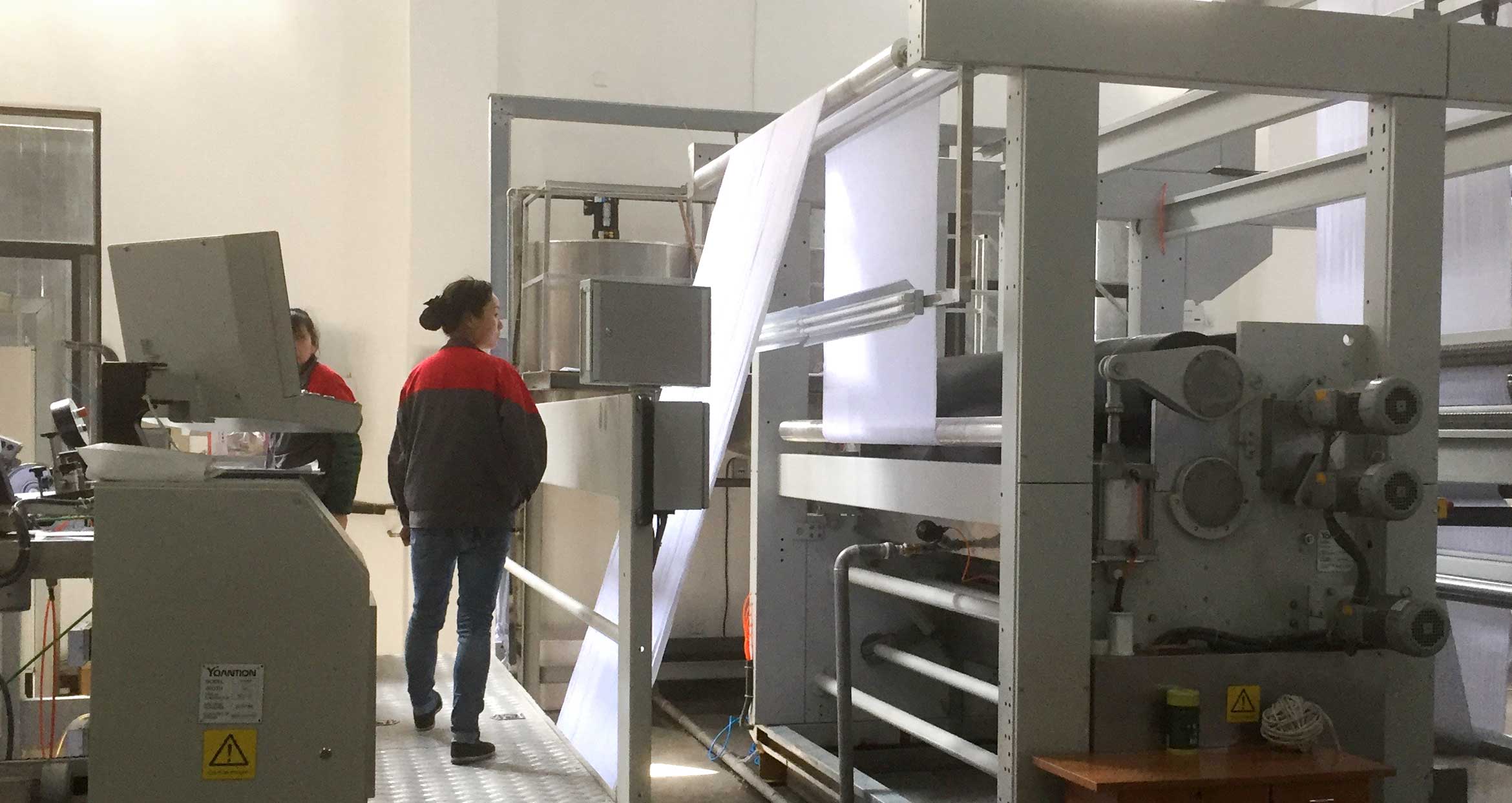 Stage Four: Packaging
Finished jumbo rolls are sent for re-rolling and packing, ready for export. Not before the goods go through yet another quality control check!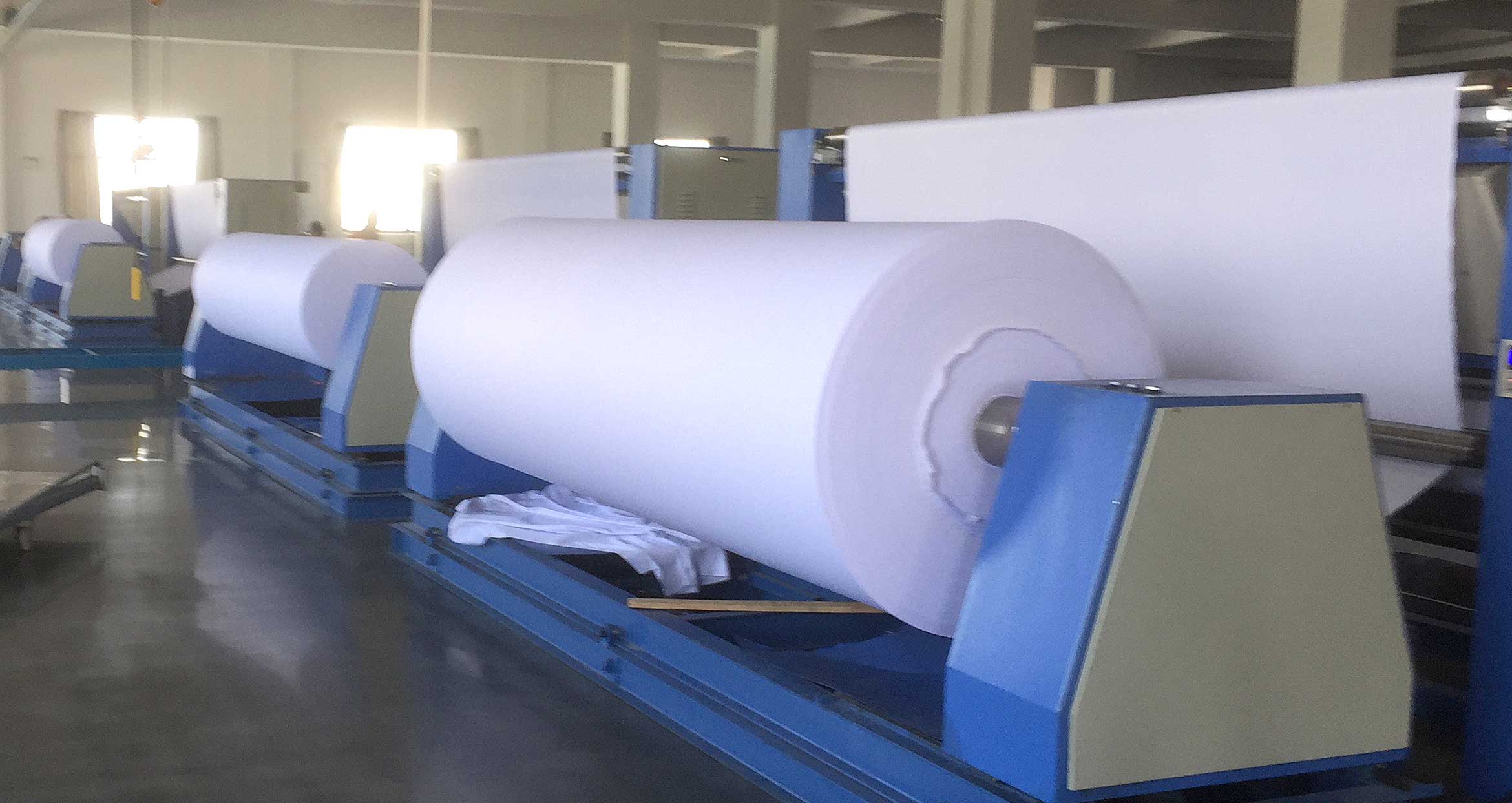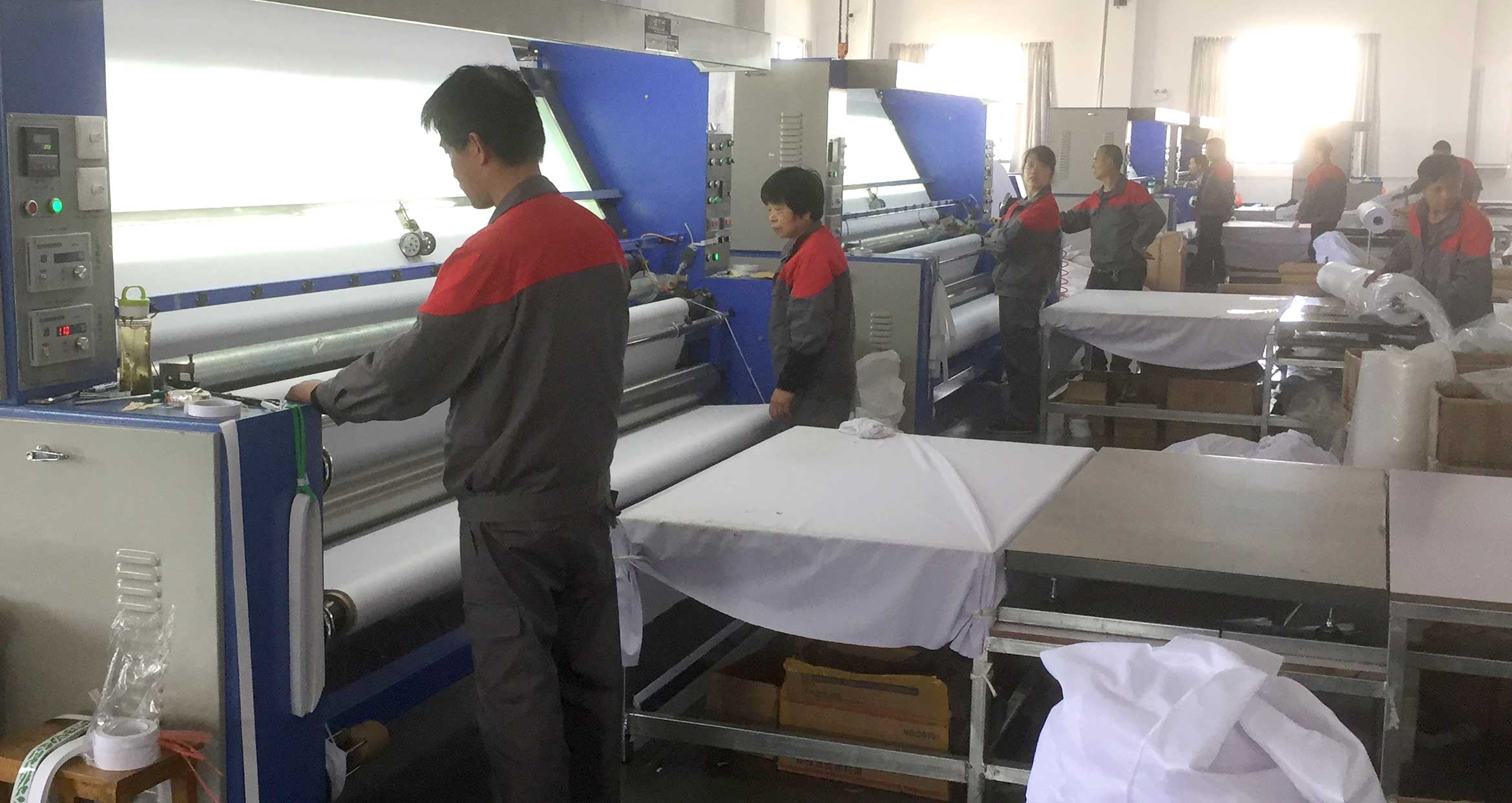 Laboratory and Testing
Our facility has its own in-house laboratory for testing and development. It boasts various print capabilities; UV, Latex, Direct Disperse and Paper Transfer. Also various test equipment; tear and tensile strength, fire retardant, temperature resistance, longevity, shrinkage and stretch.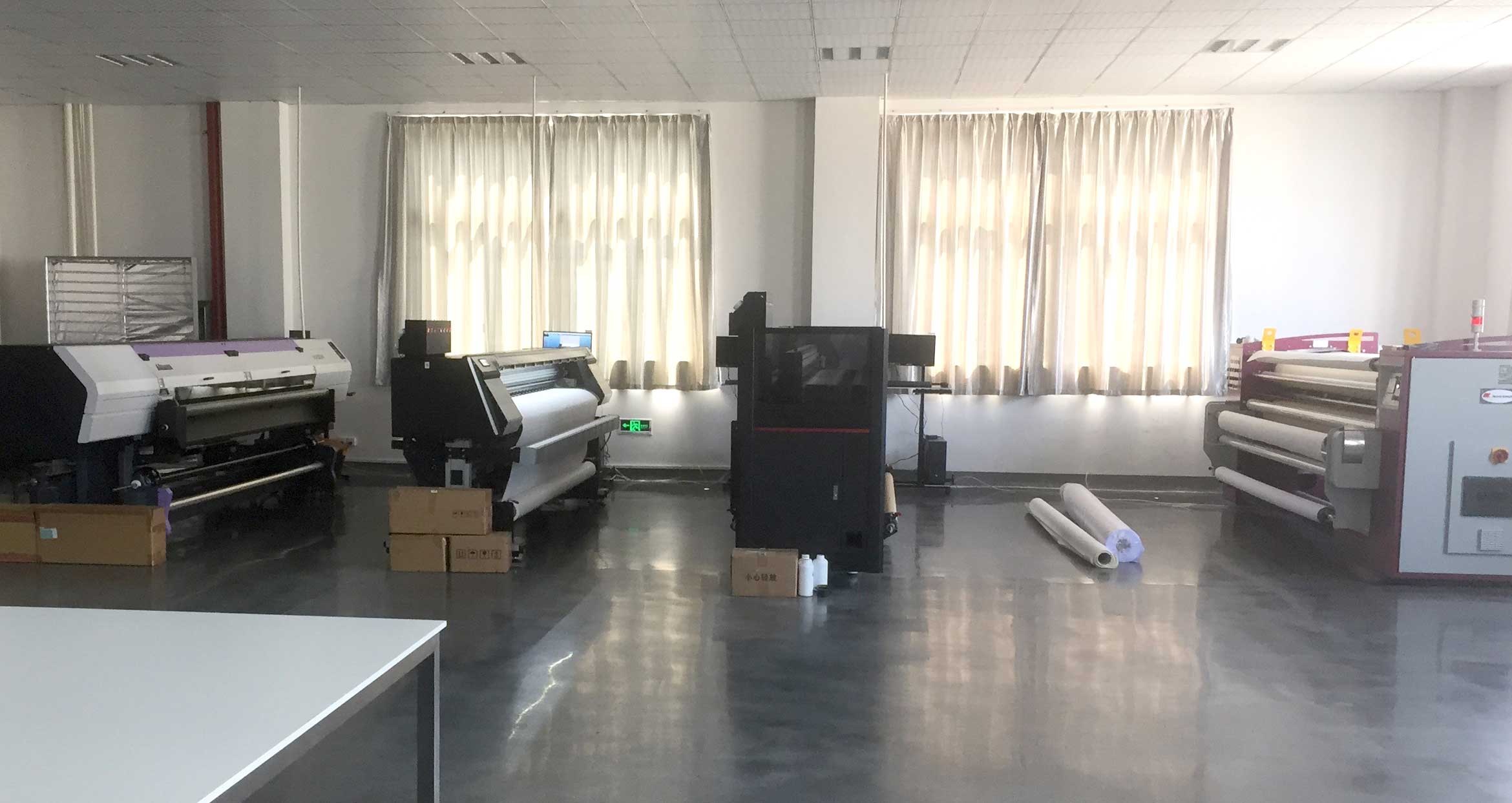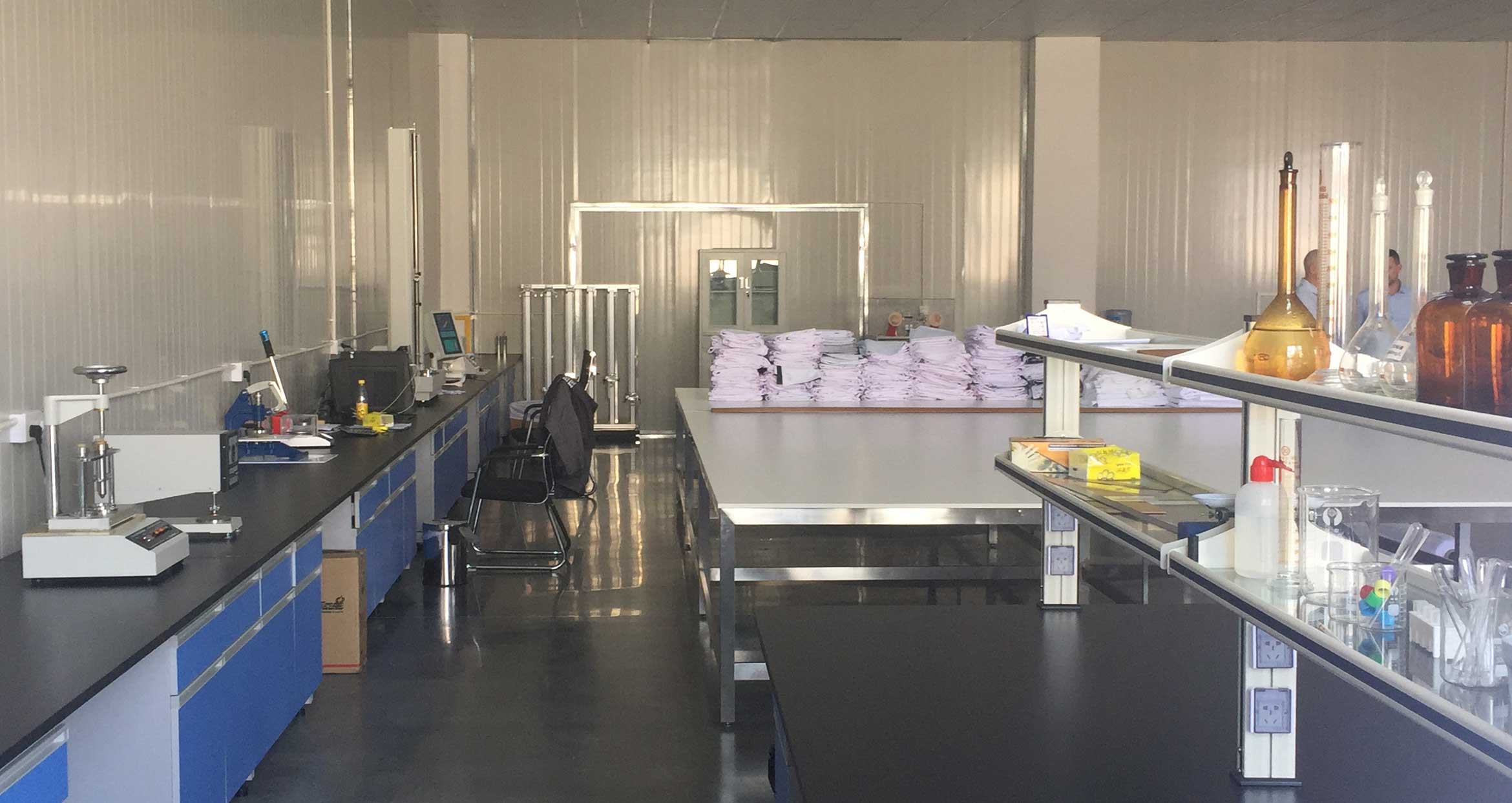 Storage and Dispatch
The facility does no long-term storage of its print media textiles. Nonetheless, their volume is such that large areas are set aside as containers are loaded and productions completed. All areas are kept clean, tidy and presentable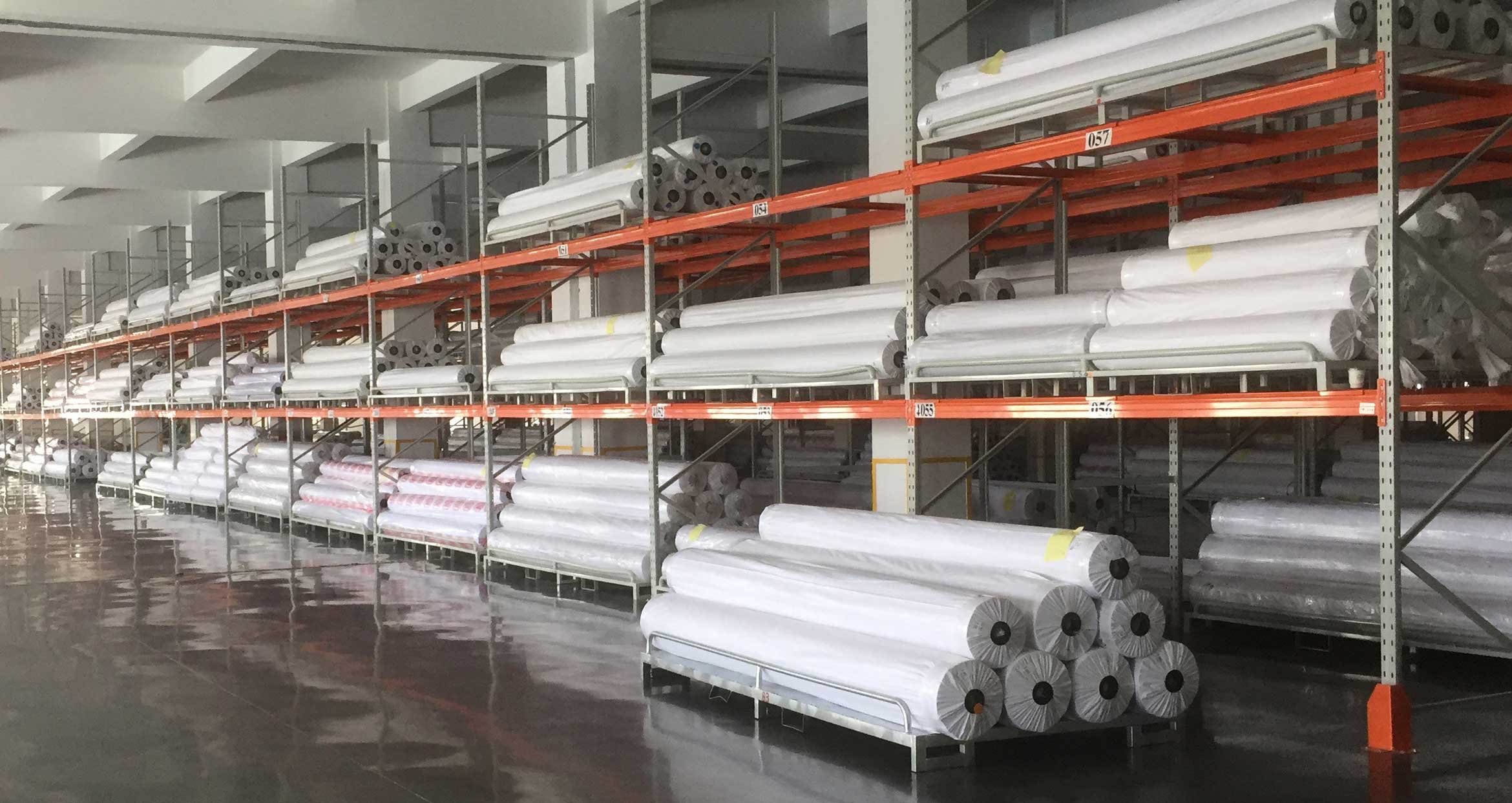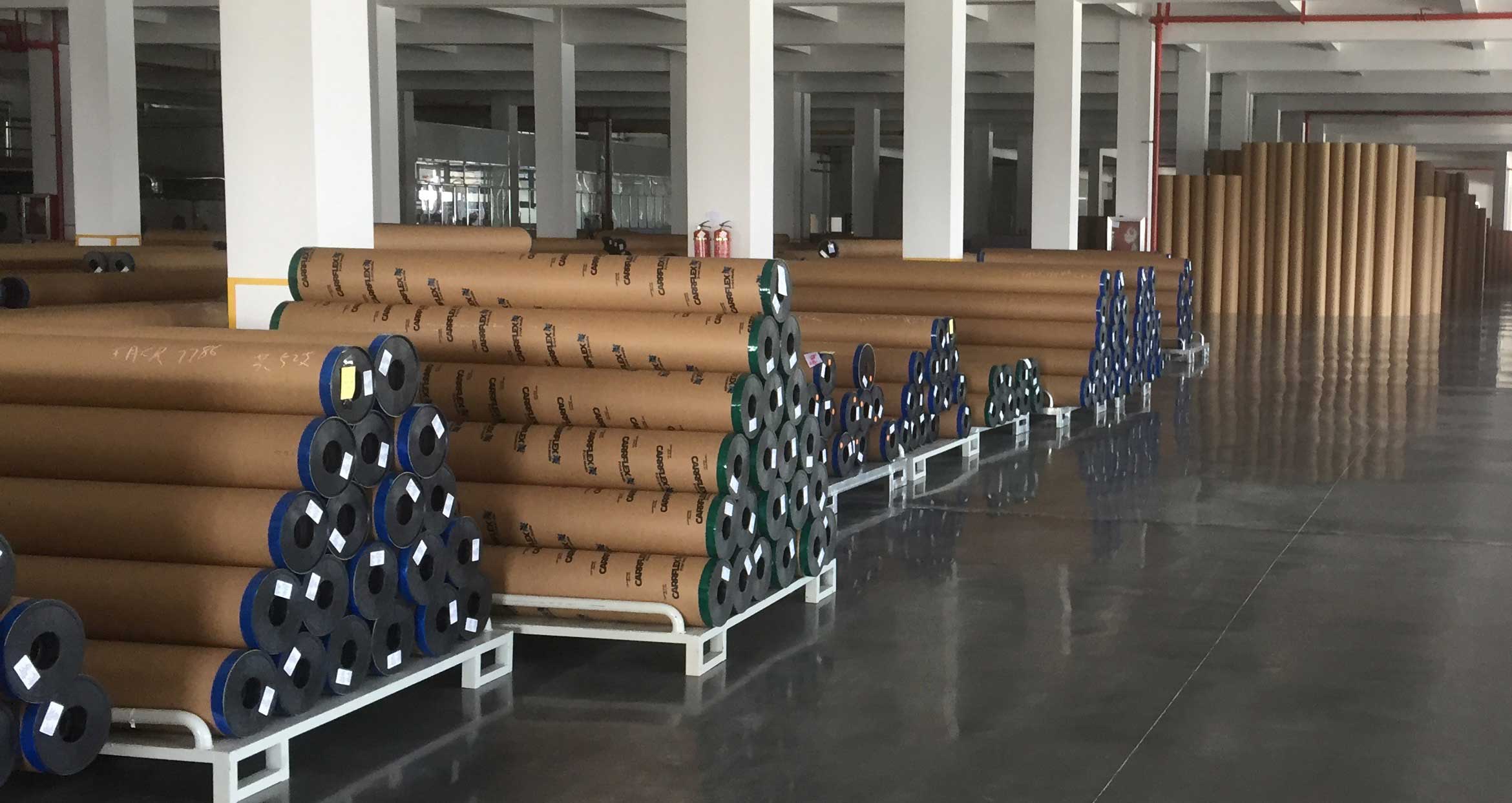 Contact us to learn how our unparalleled quality control means a better print media product and better business for you.