Start 2022 in the right way. Take advantage of the holiday period to get your Leister tools repaired and serviced at NZ's only Leister certified repair centre.
Clean, Test & Assess – $105 excl. GST
This special offer includes the first hour, cleaning and assessment as well as testing and tagging of the tool.
Bookings to be made before December 1 to ensure tools can be repaired, in a managed and timely manner.
Tools can be delivered prior to Christmas or early in the new year in line with booking dates.
Tools will be shipped upon completion and payment.
If replacement parts or extra time is required for a repair, additional charges will apply. Quotes can be provided as required.

New Zealand's ONLY Authorised Leister Sales & Service Centre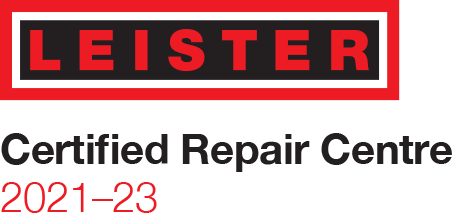 The only Leister Certified Repair Centre in New Zealand. We can service or repair any Leister tool.
CARR NEW ZEALAND LTD
6 Ra Ora Drive, East Tamaki, Auckland 2013, New Zealand
PO Box 204 110, Highbrook, Auckland 2161, New Zealand
Phone:+64 9 274 0869, Email: info@carrgroup.co.nz
Call the team now to book in your service or complete the form below.