Pigment ink
Direct To Fabric (DTF) printing using pigment ink is common. In fact, current estimates predict half of all conventionally printed fabrics are printed using pigment inks.
Pigment ink printing is used in all major textile sectors including fashion, apparel and sportswear as well as interior décor and home textiles. To a lesser extent also for soft signage which has been dominated by dye-sublimation.
Many competing ink sets are linked to printing on certain types of fabrics, whereas pigment ink by its nature does not distinguish between various fibres. It does not rely on a chemical reaction to bond the pigment to the fibre but rather uses a binder.
Pigment inks bind onto many substrates including natural fibres (e.g. cotton, linen, bamboo, silk, viscose) as well as synthetic fibres (e.g. polyester, nylon). A further significant advantage is that it is also suitable for blended fabrics such as cotton/polyester, which is the most commonly printed fabric globally.
Pigment inks consist of three core components: Water, fine pigment powder and binder. Pigment inks are usually not chemically reactive and do not have any of the allergens that are found in dye-based ink sets, as such they are preferred for sensitive applications such as babywear.
The advantage pigment ink has by sitting on the surface of the fabric rather than in the fibre also comes with drawbacks. The fabric hand can feel slightly less soft than with any of the other textile ink sets. Fabrics printed with pigment ink also do not fare well when rubbed while wet. Trying to spot clean the print may lead to smudges in the design.
Digital printing with inkjet printers
Recent developments in digital print technology have seen a significant shift in the adoption of this technology utilising pigment ink sets. This popularity growth can be accredited to several influencing factors:
Ease of Entry
As existing print systems are updated, more textile manufacturers choose digital inkjet printing systems with pigment ink to replace old analogue technology. Increasingly this technology becomes "plug and play", allowing companies without prior knowledge in print to access markets unlocked by this technology.
Versatility
Many start-up businesses choose this technology to cater for the trend towards custom made individual items, print on demand and web to print. Making it ideal for bespoke markets.
Efficiency
Digital files are direct uploaded to the printer, a significantly more refined process than traditional analogue methods. Immediately following DTF printing, the fabric is heat set (typically in a calendar machine). This process evaporates the water content within the ink, enabling the binder to adhere the pigment powder to the textile fibres. Having completed this process, the goods are ready for use. This truncated post-print process enables goods to be same day dispatched.
Sustainability
Traditionally, bulk productions based on seasonal forecasts were industry norm, regularly resulting in overstocking. Print-on-demand capabilities negate this and allow for on-shoring of production.
Pigment inks are considered a sustainable option when paired against comparative textile printing inks.
Pigment print production requires minimal energy and resources when compared with many traditional textile print production processes which frequently require large volumes of water, more extensive equipment and draw more electricity.
Getting the most out of Direct to Fabric digital printing
Whilst pigment ink can print on a large variety of fabrics, the final result is greatly enhanced if the textiles are prepared for digital printing with pigment ink (PFDPP). The benefits are increased colour brilliance and wash fastness which is crucial for certain applications such as fashion and apparel.
To enable the increased market demand, Carr supply a range of natural fibre textiles that are specifically pre-treated for digital inkjet printing with pigment inks. Please contact us for further details.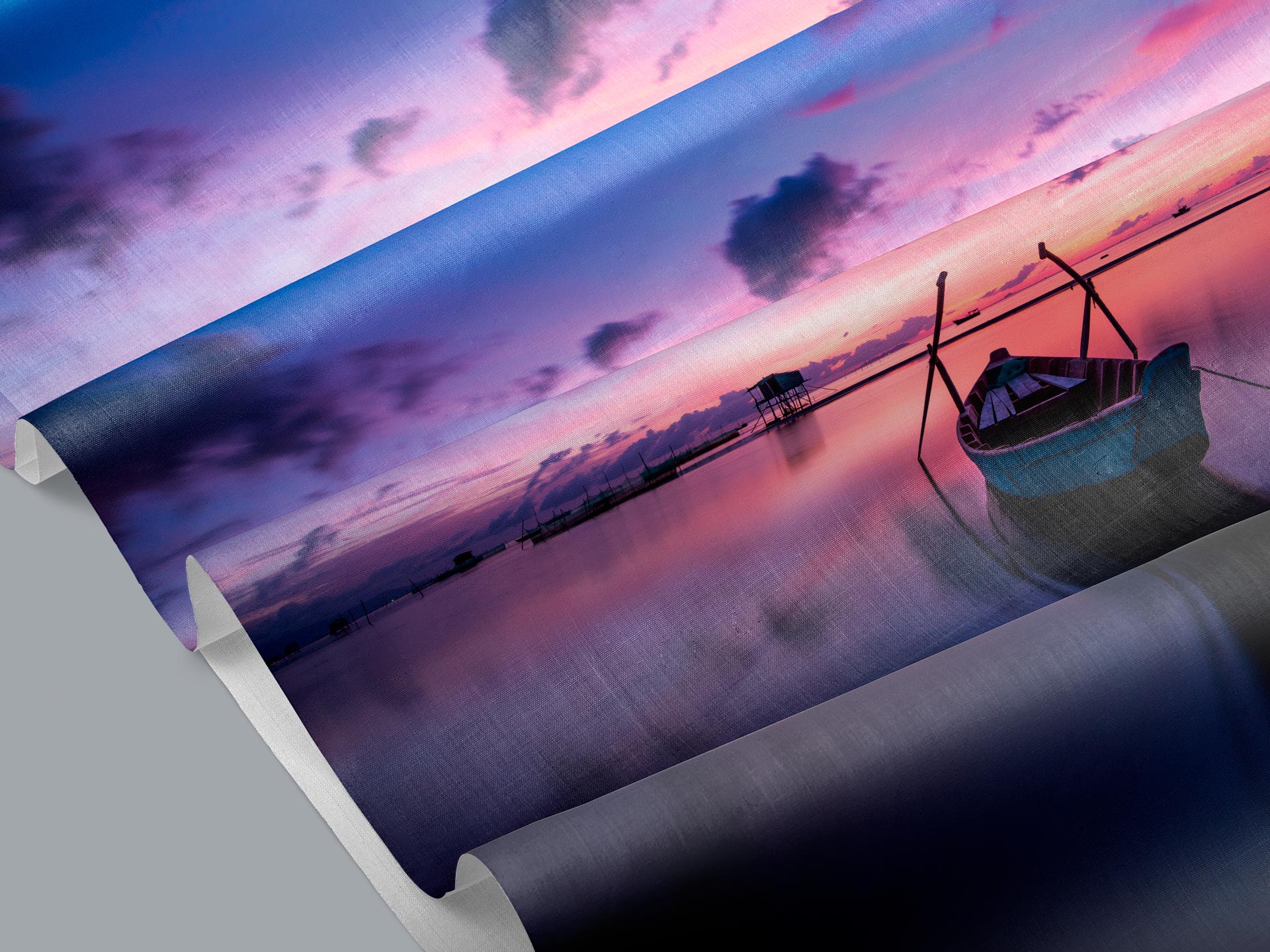 Questions or comments? Send us a message.