In June, Carr Group Australia has exhibited at Australasia's largest trade expo for the window furnishings and specialised textiles industries. Running from June 12-14, 2019, this year's Super Expo was held on the Gold Coast.
Super Expo Gold Coast 2019
Presented by Blind Manufacturers Association of Australia (BMMA) and Specialised Textiles Association (STA), we promoted our extensive range of keder and keder core, eyelet and grommet pneumatic setting machines, curtain eyelets, grommets in stainless steel, brass and plastic. We also showcased our range of speciality coated fabrics – medical, protective, upholstery and industrial textiles.
The Expo was a huge success for us with over 100 groups through our stand, engaging with us and requesting follow up information. It was great to catch up with existing customers, and since the show's end we are happy to welcome a number of new customers on board!
With our goal to be Australia's leading Keder supplier, we have done a great job of ensuring many local fabricators are now aware of our extensive range of high quality Keder and Keder Core products.
Our well-engineered grommet and eyelet pneumatic setting machines continue to be the best market choice, with our matching grommets and huge selection of curtain eyelet colours. We also received great feedback on our customised range of upholstery vinyls.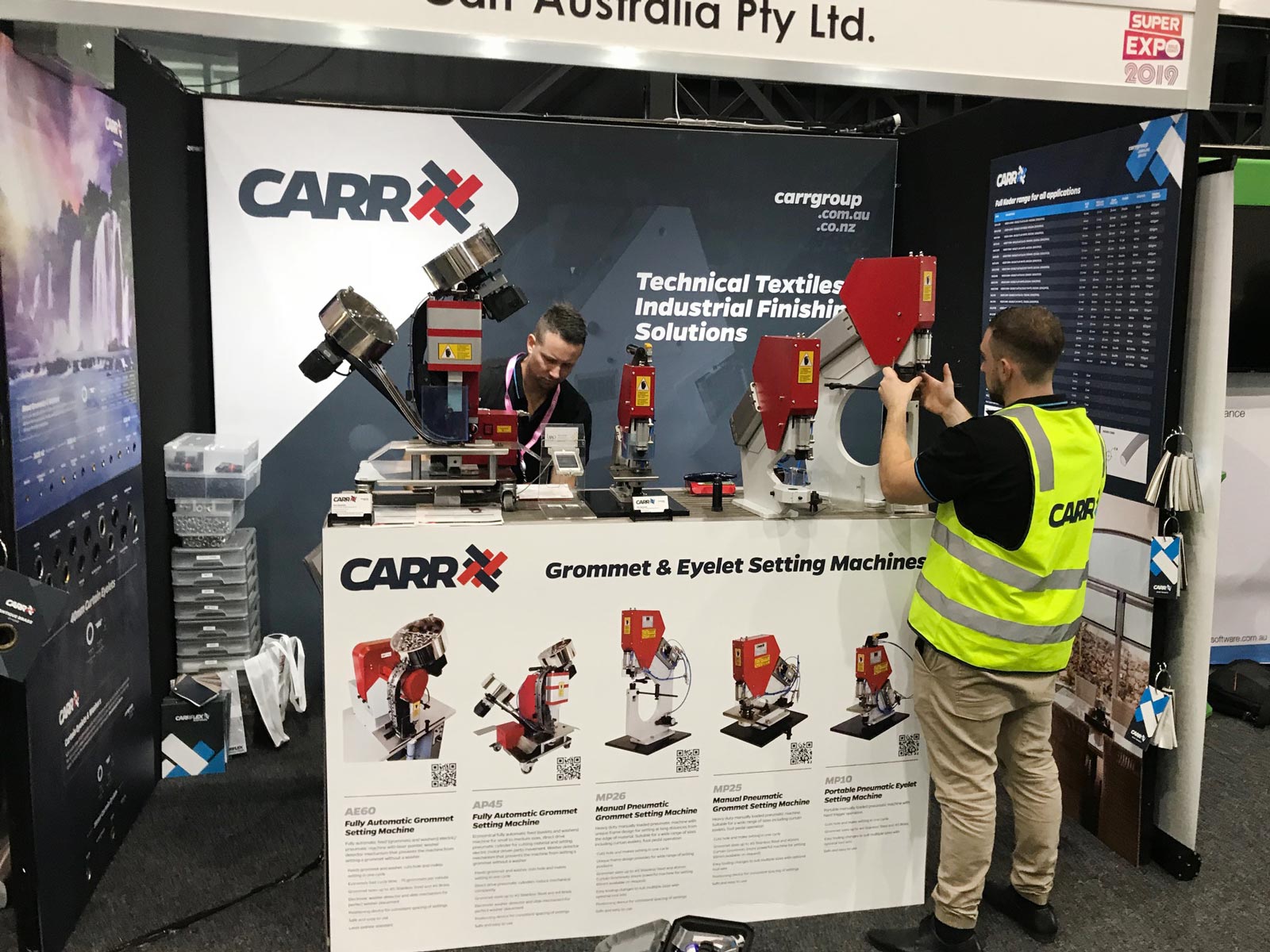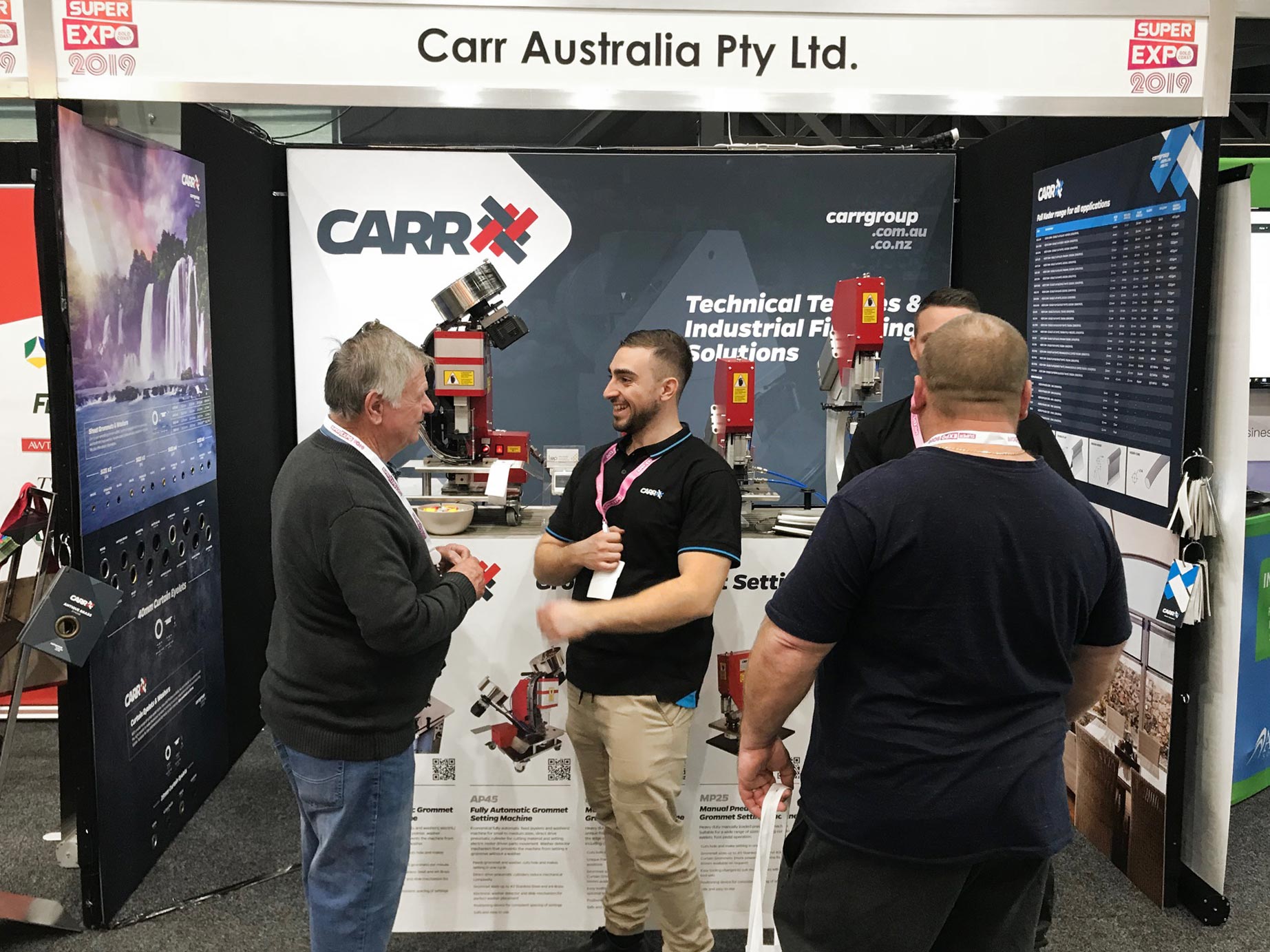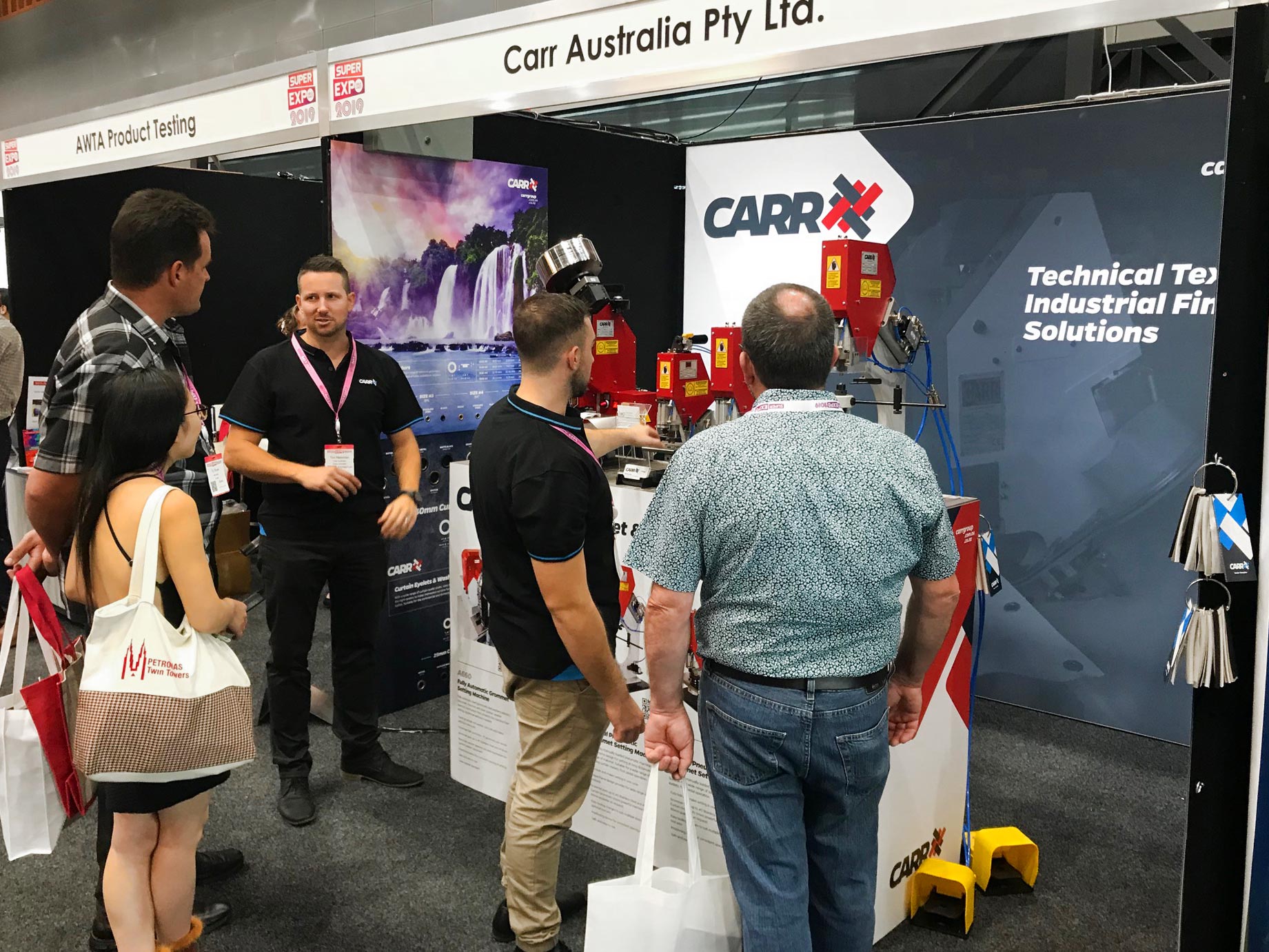 OFPANZ Expo Napier 2019
While we continue our follow up from the Gold Coast Super Expo, we are excited to be preparing for the upcoming Outdoor Fabric Products Association of New Zealand (OFPANZ) Expo in Napier, on July 26 and 27, 2019. Come and visit us at Stand 8.
Are you searching for better quality fabrics, print textiles, machines and consumables? We should talk…